Offshore equipment is designed for resilience, yet the harsh realities of subsea operations mean that even the sturdiest of metals are prone to deterioration due to salt water. Therefore, regular checks are imperative in offshore industries to ensure their assets' integrity.
Traditionally, these underwater inspections involving the detection of corrosion and other flaws have been complex and arduous tasks conducted by human divers or manually operated machines. However, a collaborative venture between a U.S. artificial intelligence (AI) firm and a Canadian marine tech entity promises to revolutionize deep-sea upkeep, making it far more manageable.
In a landmark announcement at the Minds + Machines conference in San Francisco on October 26, Boston-based Avitas Systems (a GE venture entity) and Kraken Robotics Systems, headquartered in St. John's, Newfoundland, revealed their partnership. Their mission? To empower offshore oil and gas businesses with autonomous robots armed with precision sensors that feed data to machine learning software to simplify, economize, and enhance safety during inspections like never before.
Revolutionizing Underwater Exploration
Conventionally, underwater equipment inspection has posed significant risks, as divers face potential harm due to extreme underwater pressure. As offshore activities venture into deeper water bodies, human access to the required depths for equipment checks becomes increasingly challenging.
Currently, offshore businesses mainly employ Remote Operated Vehicles (ROVs) equipped with cameras. Professional teams meticulously scan video footage to detect signs of rust, marine life fouling, and other indications of equipment wear and tear. However, this process is both labour-intensive and prone to human error.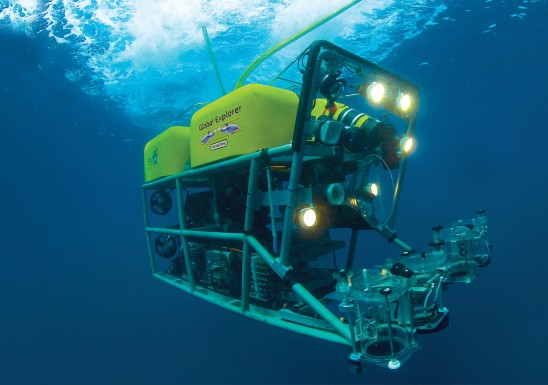 When inspection teams do locate a potential flaw in the submerged asset, they then need to measure it. The ROV driver has traditionally relied on the machine's arm to hold a ruler in front of the camera and then steer the machine up to the object. This complex operation, according to David Shea, VP of engineering at Kraken Robotics, could take hours to conduct safely and accurately.
Enlightening the Depths of the Ocean
With digital technology, Avitas Systems and Kraken Robotics have eliminated the need for such complicated manual techniques. The firms have designed subsea robots armed with lasers and potent AI technology.
When an inspection is due, an operator dispatches one of Kraken's robotic divers deep into the ocean. The robot's SeaVision sensor scans the surrounding area, creating a 3D model of the equipment needing inspection. This model allows the pilot to take any measurement they want, simplifying the process significantly.
Kraken's SeaVision sensor uses visible light, emitting three different coloured lasers: red, green, and blue. These lasers enable the detection of various types of corrosion, marine life identification, and structural issue diagnosis. It can even read pipeline labels and markings, a capability unmatched by other lasers.
Pairing this with additional hardware like high-resolution sonar technology (providing a broader, albeit less detailed, image of the underwater environment), Kraken Robotics' sensor presents superior inspection capacities to offshore industries. Combined with Avitas Systems' autonomous inspection software, customers can access a truly all-encompassing solution.
A Continuously Learning AI Inspector
Avitas Systems specializes in incorporating AI into industrial inspection. In this alliance, Avitas Systems integrates Kraken's sensor data with other data types, applies machine-learning algorithms for advanced analytics, and offers real-time results via a user-friendly web-based portal.
For instance, Avitas Systems' analytics enables operators to monitor their assets based on risk probabilities as determined by the AI algorithms rather than scheduling regular inspections. It also includes Automated Defect Recognition software that helps the AI identify underwater asset anomalies. Leveraging deep-learning models, the AI system becomes more effective with more field data, according to Dominique Mann, Avitas Systems' communications manager.
Imagine an Autonomous Undersea Vehicle seamlessly navigating depths exceeding 1,000 meters. It follows a pipeline using AI-guided navigation and sonar-derived volumetric imaging. Spotting a potential flaw, the sonar triggers a laser scan. An expert located anywhere worldwide can then review a colourized 3D model, pinpoint the issue, accurately measure its extent, and initiate problem-solving measures. This quick issue resolution is just the beginning. As Kraken Robotics' sensors collect more data, Avitas Systems' machine-learning algorithms continue to evolve. These comprehensive solutions offer industries an enhanced understanding of undersea processes impacting their assets' performance, enabling them to optimize operations. Though the ocean's bottom remains an inhospitable environment for machines, this innovative partnership is set to make it considerably more manageable.